About Us
At CELTA Granada, we are passionate about teaching and believe in the potential of teachers and in the value of Teacher Training.
What's CELTA Granada?
We are a dynamic teacher training centre in the heart of Granada and have been successfully running the Cambridge CELTA since 2013, helping hundreds of teachers from all around the world to acquire necessary skills to teach English effectively. We are the only Cambridge Authorised CELTA Teacher Training Centre in Granada.
Our CELTA centre is part of the Institute of Modern Languages (IML), the oldest language school in Granada which has taught countless students for over 65 years in a friendly, professional environment. We're also a part of Exams Andalucía, a Platinum Cambridge Examination Centre, one of the biggest in Europe that has consistently demonstrated the highest quality in organizing and running Cambridge English examinations for over 40 years.
At CELTAGranada, we are passionate about teaching and believe in the potential of teachers and in the value of Teacher Training. We train, guide and support teachers to help them become confident, flexible and competent in a classroom.
Meet the tutors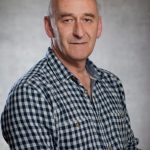 Simon Brown
Main Course Tutor

Welcome to CELTAGranada. My name is Simon and I am the Main Course Tutor for the CELTA courses. I've been here since September 2018 but have been involved in ELT since 1988. I've worked in Madrid, St Sebastian, Toulouse, Paris, Oxford and York. I became a CELTA tutor in 2002 and a CELTA assessor in 2005. I'm not sure how many courses I've worked on but I know it's well over a hundred.

I've spoken at a variety of conferences and have written a number ofpublished articles on different aspects of CELTA training.

I am just as passionate about the CELTA qualification as I was when I first started. While the content and the delivery of the course generally stays the same, each course is different because each course develops a particular dynamic generated by the different personalities. It's such a rewarding job to work with and for the trainees whether or not they have any classroom experience.Many trainees, at the end of the course, say that they not only learnt more about teaching and language, but they also learnt more about themselves.

I look forward to seeing you at CELTAGranada.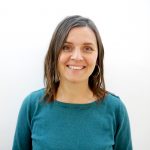 Monika Czernek
Assistant Course Tutor


I'm a teacher and a teacher trainer and also the Assistant Course Tutor at CELTAGranada. I have been teaching for over 20 years and training for about 10 years now. I trained on the very first course at CELTAGranada in 2013 and since then, I have continuously supported trainees and have helped them become effective teachers.

I have an MA in TEFL and in Applied Language Studies from London Metropolitan University and also the Qualified Teacher Status from the UK. I'm a Cambridge Main Suite Speaking Examiner at Exams Andalucía and before becoming a trainer, I worked as a Director of Studies at our language school, the Institute of Modern Languages. I'm also our CELTA centre administrator.

What I most enjoy about training, is helping trainees learn how to teach and seeing them make progress and succeed in becoming the teachers they want to be.

How to apply?
01.
Download the word application form
CELTA Granada enrolment procedure:
A prospective applicant for the course must complete an application form and send it to monika.czernek@imlgranada.com
02.
Send the completed word document
When we have evaluated the application form and are satisfied that all the preliminary course requirements have been met, the applicant will be invited for an interview.

CELTA Granada is the only Cambridge accredited TEFL course in Granada
Being the Platinum ESOL examination centre we have consistently demonstrated a high level of excellent customer care and we have extended it to CELTA training.