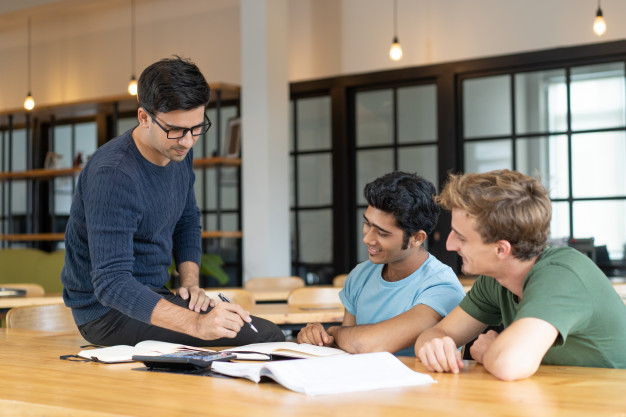 Our CELTA Courses
You take Full-time, Part-time or 100% Online CELTA Courses in Granada.
Course Program
CELTA Course Content
There are five main topics
Learners and teachers, and the teaching and learning context

.
Language analysis and awareness.
Language skills: reading, listening, speaking and writing.
Planning and resources for different contexts.
Developing teaching skills and professionalism.
Written Assignments
Candidates are appraised on 4 written assignments on:
Adult learning
The language system of English
Language skills
Classroom teaching
Teaching practice
Candidates are graded on their ability to plan, prepare and deliver lessons.
Candidates teach two distinct levels for a total of 6 hours.
CELTA Granada dates for 2022
13th June – 8th July 2022
Face to face
25th July- 19th August 2022
Face to face
19th September- 14th October 2022
Face to face
7th November- 9th December 2022
Fully Online
---
28th January – 27th May 2022
Fully online, part-time
Rates
Below you can find our available rates and for the different types CELTA courses. Choose which is most convenient for you.
Full-time
1450€
---
4-week Course
Minimum of 6 hours teaching practice
Typically A2 y B2
6 hours both live and DVD observations
Part-time
1300€
---
13-week Course
Small groups and friendly atmosphere
Teaching practice element can be done online (temporarily available) or face-to-face
100% Online
1350€
---
5-week Course
4 days a week training
2-4 hours of home study a week
6 hours teaching practice
Live sessions via Zoom
How to apply?
01.
Download the word application form
CELTA Granada enrolement procedure is a prospective applicant for the course must complete an application form and send it to monika.czernek@imlgranada.com
02.
Send completed the word document
When we have evaluated the application form and are satisfied that all the preliminary course requirements have been met, the applicant will be invited for an interview.

CELTA Granada is the only Cambridge accredited TEFL course in Granada
Being the Platinum ESOL examination centre we have consistently demonstrated a high level of excellent customer care and we have extended it to CELTA training.